Yes, They Think We Are Great!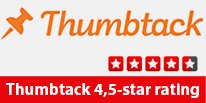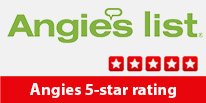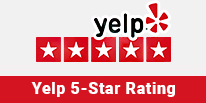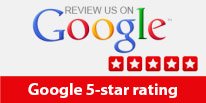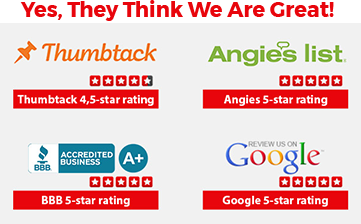 Thermador Appliance Repair Queens
Top-Quality Thermador Appliance Repair in Queens
If you're in Queens and facing issues with your Thermador appliances, you're in good hands! At GE, Whirlpool Appliance Repair, we offer expert Thermador appliance repair services to keep your appliances running smoothly. Our skilled technicians are dedicated to providing the best solutions to all your Thermador appliance problems.
Why Choose Us for Thermador Appliance Repair in Queens?
Authorized Repair Service: We are an authorized repair service for Thermador appliances, ensuring that our technicians are fully trained to handle all Thermador models with precision.
Experienced Technicians: Our repairmen have extensive experience in dealing with Thermador appliances. They are well-versed in solving issues such as Thermador stove repair, Thermador dishwasher repair, and more.
Efficient and Reliable: Our goal is to provide efficient and reliable repairs to get your Thermador appliances back to their optimal performance.
Comprehensive Repairs: We offer a wide range of Thermador appliance repair services, covering Thermador washer repair, Thermador refrigerator repair, Thermador dryer repair, Thermador range repair, and more.
On-Site Service: No need to transport your Thermador appliances to a repair shop. Our technicians will come to your location, equipped with all the necessary tools and parts for on-site repairs.
Our Thermador Appliance Repair Services
At GE, Whirlpool Appliance Repair, we take pride in delivering top-notch repair services for your Thermador appliances. Our services include:
Thermador Stove Repair: If your Thermador stove is not heating evenly or experiencing any other issues, our technicians can diagnose and fix the problem.
Thermador Dishwasher Repair: If your Thermador dishwasher is not cleaning dishes effectively or showing error codes, we can provide a quick and accurate solution.
Thermador Washer Repair: If your Thermador washer is leaking or not draining properly, our experts can get it back to optimal performance.
Thermador Refrigerator Repair: If your Thermador refrigerator is not cooling or has any other malfunctions, our technicians can restore it to its best state.
Thermador Dryer Repair: If your Thermador dryer is not drying clothes efficiently, our skilled repairmen can resolve the issue promptly.
Thermador Range Repair: Whether it's a problem with the oven, cooktop, or control panel, our team can handle all types of Thermador range issues.
Customer-Centric Approach
At GE, Whirlpool Appliance Repair, we put our customers first. We understand the inconvenience of malfunctioning appliances, and our mission is to provide a seamless repair experience. When you choose us, you can expect:
Prompt Service: We value your time and aim to schedule repair appointments that are convenient for you.
Transparent Pricing: Our pricing is fair and upfront, with no hidden fees. You'll know the cost of the repair before we start.
Quality Parts: We use genuine Thermador replacement parts to ensure the longevity and performance of your appliances.
Customer Satisfaction: We strive for excellence and won't consider the job done until you are fully satisfied with the results.
Expert Thermador Appliance Service Near You
When searching for "Thermador appliance repair near me," look no further! GE, Whirlpool Appliance Repair is your local go-to choice for reliable and efficient Thermador appliance repairs in Queens.
Our technicians are highly skilled in handling Thermador appliances, making them the best team to diagnose and fix any issues you may be experiencing.
Contact Us for Thermador Appliance Repair in Queens
Don't let appliance issues ruin your day. Contact GE, Whirlpool Appliance Repair to schedule a service visit for your Thermador appliances. Our technicians will be at your doorstep, ready to provide the best Thermador appliance repair service in Queens.
Experience the difference with GE, Whirlpool Appliance Repair - Your trusted partner for all your Thermador appliance repair needs!